How to buy Bitcoins?
There are many different websites where one can purchase bitcoins in Brazil using Brazilian real (BRL) for local bitcoin exchanges or US dollars for international bitcoin exchanges.
Another one popular website for the creation of Bitcoin wallets — https://www.bitgo.com/.
1. Go to the website https://www.bitgo.com/ and press the button "create a wallet"
---
2. Create a login account on the appeared page. For that enter your email and invent a password. IMPORTANT! This password will be for your account on bitgo.com, which shouldn't match your e-mail password. Re-enter the password, read Terms of Service and check the box you agree to them. Press "CREATE BITCOIN WALLET"
---
3. You will be sent an e-mail confirming your registration.
Open the e-mail message and push the button "Click Here to Verify"
---
4. In new tab there will be opened a page informing about successful verification of your email.
---
5. Enter the password (invented in paragraph 2) and press "Log In"
---
6. You will be offered to choose the option of 2-Step verification for the better protection of your account. As per recommendation of bitgo.com website it should be Google Authenticator (GA).You may also choose another option (a text message to your phone, for example), however in this example we are going consider the GA case. Select it and press "Next"
First install GA to your smartphone. How to install GA and attach it to MMM PO see paragraph 23 of the FAQ.
---
7. Bind GA to the account on bitgo.com. For that scan QR Code, displayed on the page, by the camera of a device with GA App. Or manually insert the code indicated below (item 1 in the screenshot) in GA App. IMPORTANT! Write or print out the code and keep it in a safe place, that in case of loss of the device you could restore access to your wallet! Due to this code GA App. can be bound to the wallet, using another smartphone.
Below type 6-digit code, generated by the device and press "Submit"
---
8. GA has been successfuly adjusted, press "Create Wallet Now"
---
9. Invent the name for the wallet. For example "My 1st wallet" and click "Next"
---
10. Choose the option of a backup key. There are four options at your choice. But in this example we will consider the simplest case — "Recovery Service". Choose it and click "Next"
---
11. You will be offered to invent a special password for the wallet. Select the option More Secure, invent a new password and re-enter it. For your convenience write all passwords on a separate piece of paper or use a password manager (for example, a free KeePass program). This password will be used to approve outgoing transactions, for enhanced security, together with GA code. Press "Next"
---
12. There will appear a window requesting to save file. Press "OK".
A pdf file will be downloaded to your computer. Find and open it. This file will contain different codes with instruction to them. The first code we need — is for activation.
Type it in the appropriate field and click "Activate wallet"
---
13. After the wallet activation you will see the main page with your wallets (currently there's only one, newly created), balance of the wallet and actual Bitcoin price. To view wallet details click on its name.
---
14. You will see the wallet balance and address for the receipt of funds. As well there are buttons for moving to various configuration menu.
After the creation of the wallet keep in mind to add an account in MMM PO. (Paragraph 6 of the FAQ)
---
In addition: for your convenience there are several wallets can be used and if it's necessary you can transfer Bitcoins from one wallet to another:
a) Click on the wallet on the main page and press "Receive"
b) There can be viewed all earlier generated addresses with the received amounts. Also you can generate a new receive address or use generated QR code. It should be noted, that all addresses generated earlier are functioning and you can receive Bitcoins on any of them. There's no need to generate a new address for each transaction.
c) When you have incoming transaction it will be displayed on the "Transactions" page. All incoming and outgoing transactions, related with this wallet, and also transactions amounts and addresses, to which one or another transaction was made, can be viewed here.
Brazilian bitcoin exchanges set reasonable prices and the services are easier. For international bitcoin exchanges, you need to pass more difficult verification process and you need to pay in US dollars (with payment card or bank wire).
Buy Bitcoins with BRL:
1. LocalBitcoins.com — https://localbitcoins.com/country/MY
This is a platform where bitcoin buyers and sellers meet online and enter into a transaction without going through much rigid KYC (Know-Your-Customer) procedures as customarily required by exchanges. Be careful and only buy from traders with good reviews
Guide for Localbitcoins:
---
2. BitX — https://bitx.co/my
BitX operates Bitcoin exchanges in several countries around the world. The BitX Exchange is a market platform where people can buy and sell Bitcoins using local currency, securely and easily. People place orders to buy or sell Bitcoins at particular prices into the system. Whenever a buy order matches a sell order, a trade occurs. BitX takes care of clearing the trades so that there is no risk of counterparty default.
Guide how to get started: https://bitx.freshdesk.com/support/solutions/folders/1000211439
---
Buy Bitcoins with US dollars:
1. Bitstamp — http://bitstamp.net/
Very popular website. One of the biggest Bitcoin exchanges in the world. The prices are low. But you need to send money in US dollars via bank wire transfers.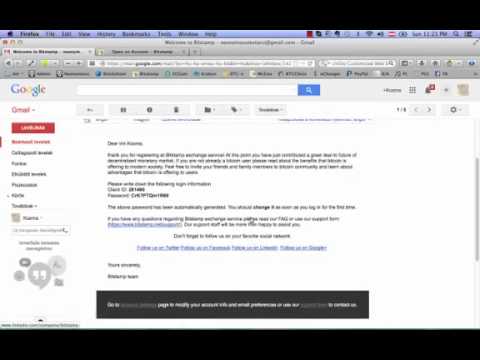 Registration: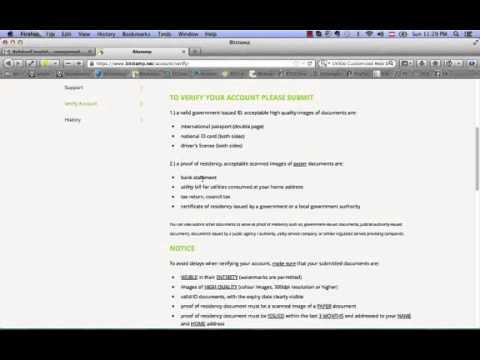 Verification of the account:
---
2. ANX — https://anxbtc.com/
A multi-currency online Bitcoin exchange platform supporting all major global fiat currencies. Based in Hong Kong.
Guide:
---
3. Cex.io — https://cex.io/
Trading platform which accepts payments via bank wire transfers and payment cards (Visa and MasterCard).
Guide: https://cex.io/guide
---
Note: Bitcoin exchanges may ask you to send high quality pictures of your ID and proof of residence document to verify your identity.
---